Over the last few years the landscape around our neighborhood has changed as more and more of the older buildings are replaced with luxury apartment blocks.
A neighbor behind us had a two storey house where they kept chickens on their rooftop under a grapevine.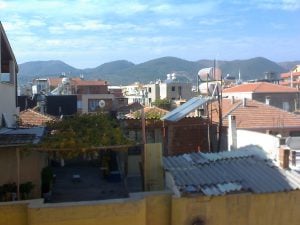 In 2014 they and others in the street sold to developers and their houses were demolished to make way for new construction.
Concrete foundations for the new building were poured and then demolished again. Rising five floors above the second foundation the new apartment construction took about two years.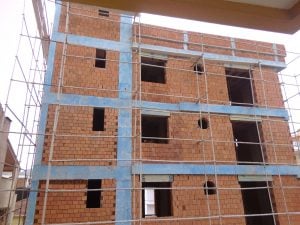 The new monstrosity now blocks our view of the city, hills, afternoon sun and sky.
This painting series aims to capture that there once was sky.