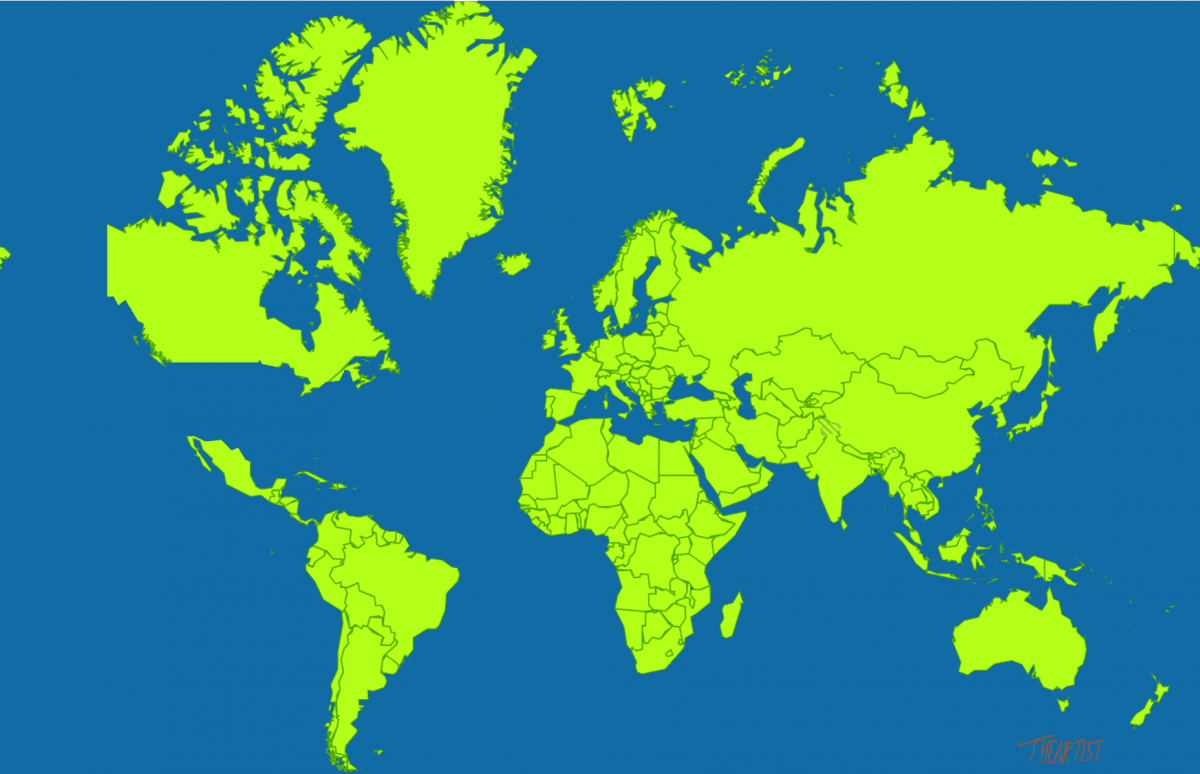 What would happen if certain countries did not exist?
One of the items in Theo's procrastination list (since 2014) is an geographical education computer game called Country Thief. 
As someone who comes from a country (New Zealand) that is often left off global maps, I decided to create a game where countries are disappearing from the map for various reasons (evil dictators, nuclear war, economic collapse, alien invasion, meteors of unusual size and shape, global warming). Players race against decreasing time limits to find the missing country and identify it. Can you beat the clock and save your country from disappearing?
Given recent current events and environmental concerns, I am releasing this concept design image for people to share on social media and make their own comments.