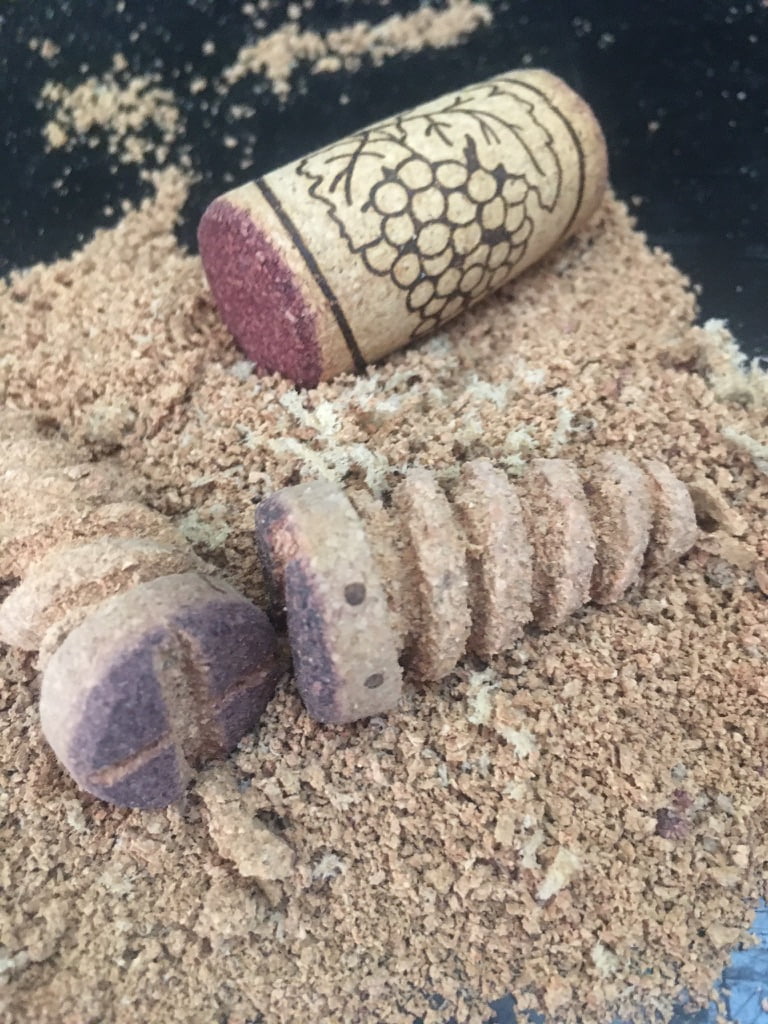 This visual pun came to mind as I was contemplating what to do with my collection of corks.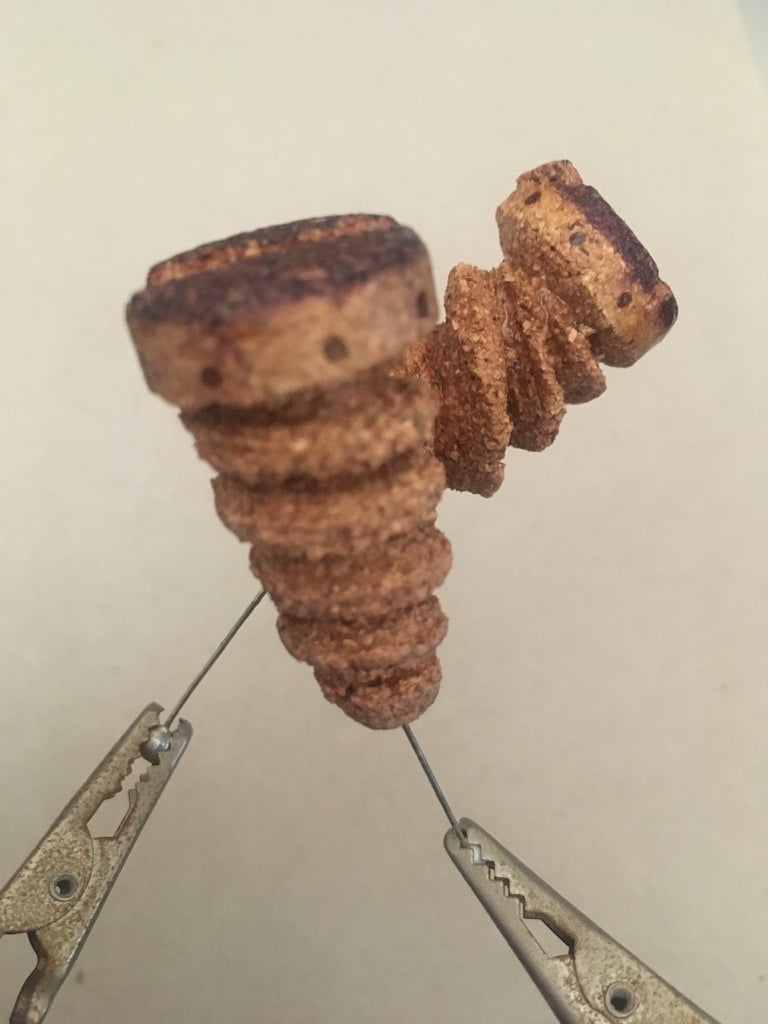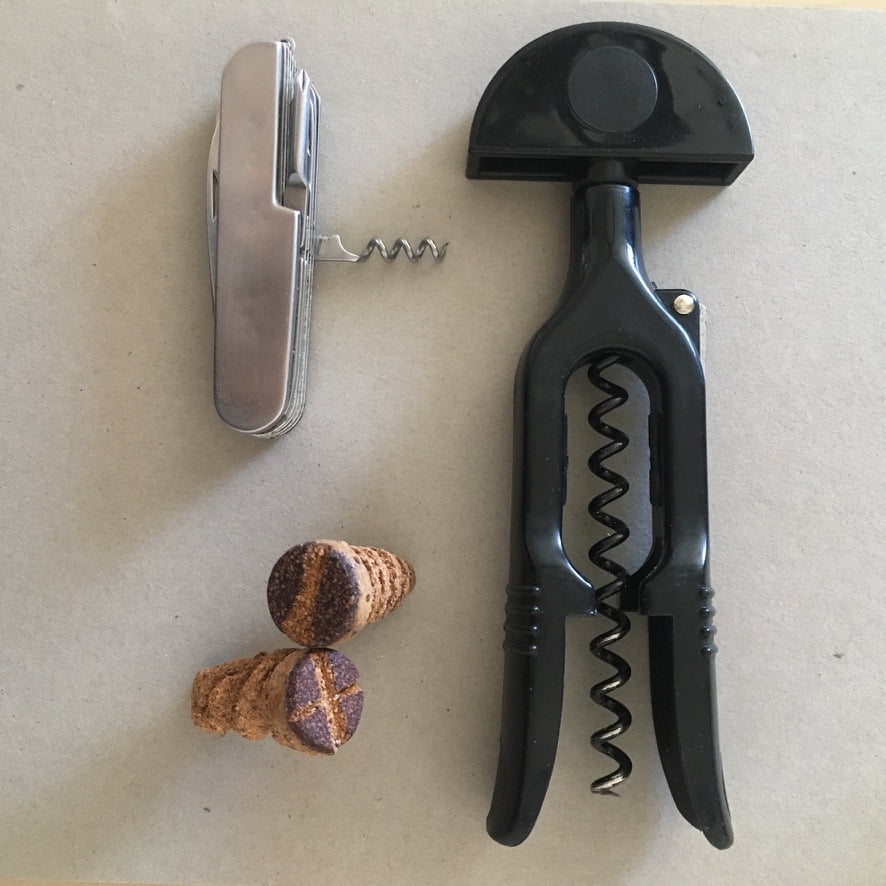 Cork is difficult to carve, creating chunky shavings and so it is a delicate and time consuming process. I attempted to carve one cork which claimed to be recyclable and seemed to be made from a kind of rubberized paper material. It was very difficult to effectively work with and so if you want to carve your own cork screws, stick to the natural corks.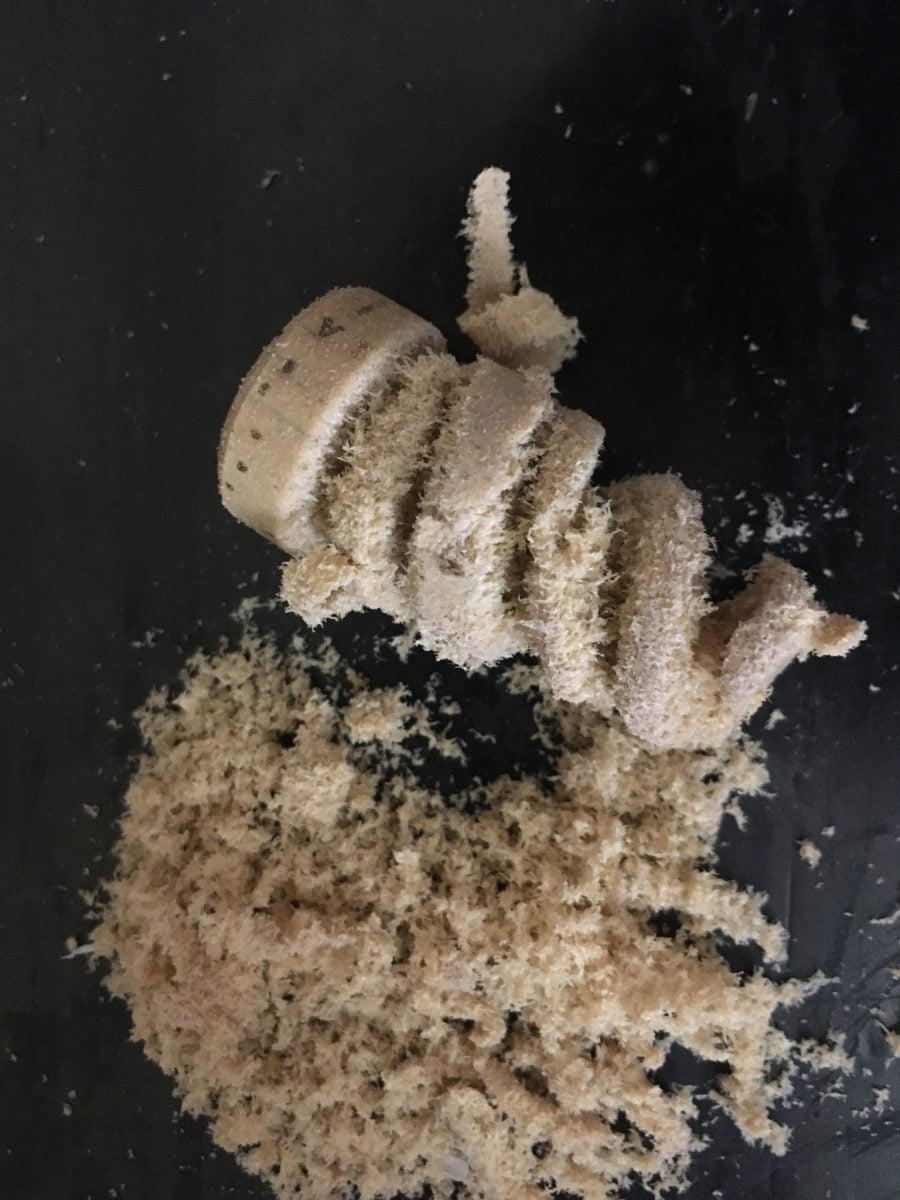 More photos on Flickr.