One of the ladies at the Ashburton Society of the Arts Monday Art and Craft group gave me some unwanted knitting needles for recycling.
What do you do when someone gives you knitting needles? You knit with them. So I started knitting them into a sculpture.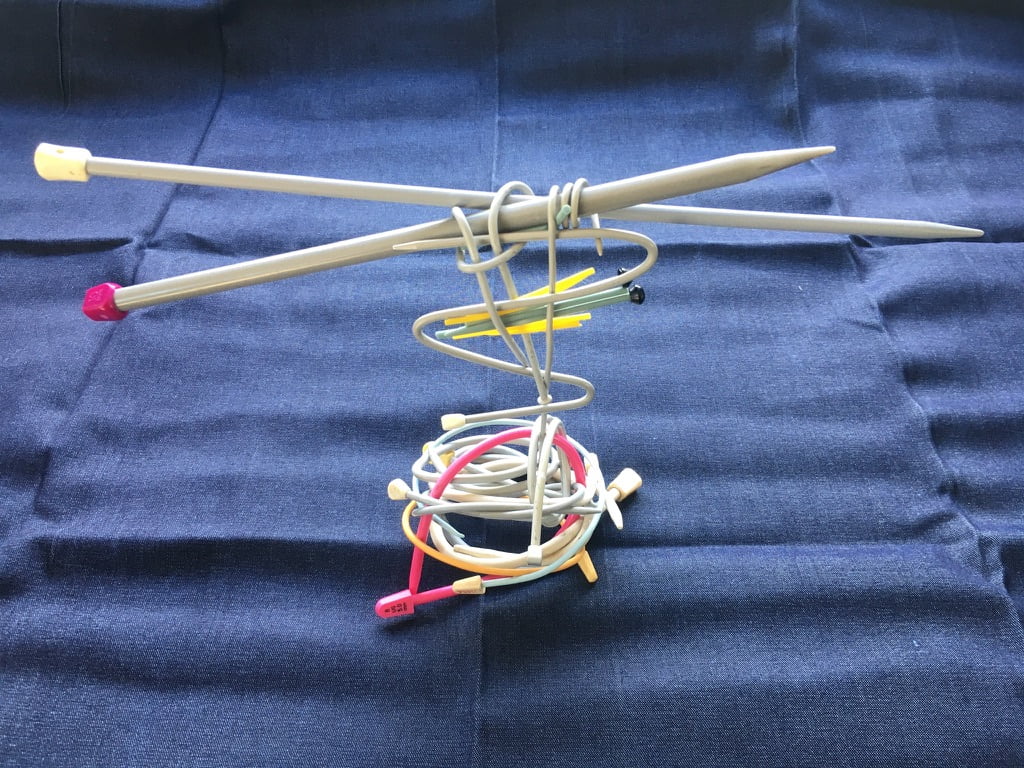 The knitting needles were a mix of individual plastic and metal needles with different colors and sizes. The metal needles were quite pliable and relatively easy to knit with.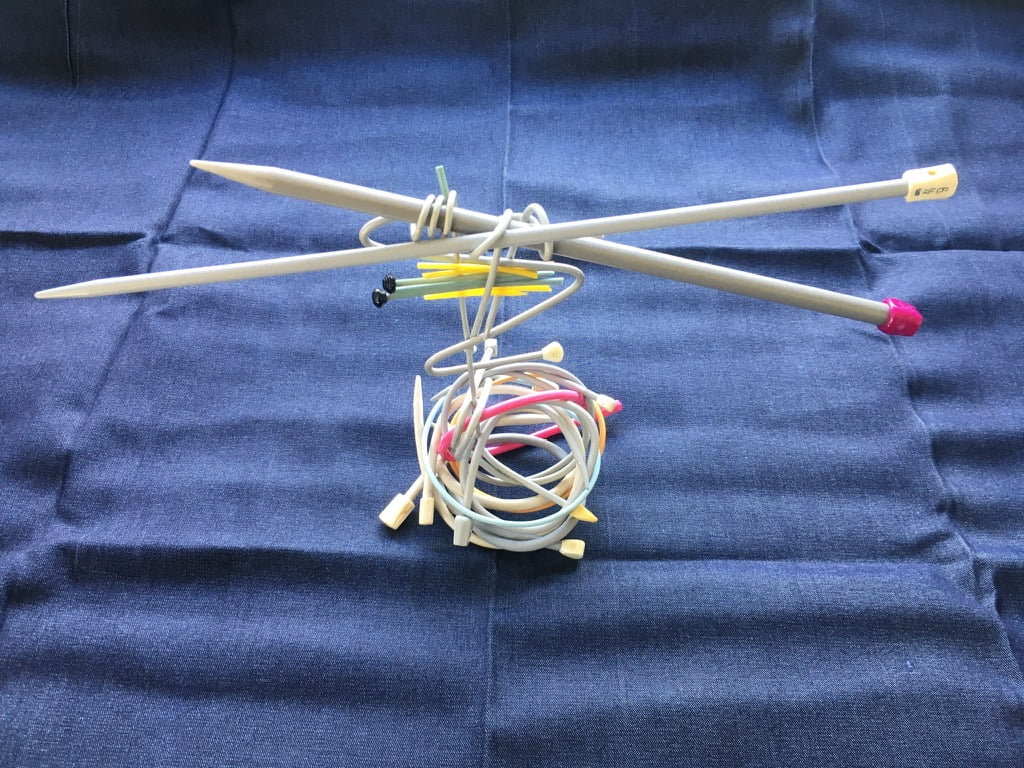 Some of the plastic knitting needles were brittle and so they snapped into multiple pieces and flew around the room when I tried to knit them and so I have threaded them into the weave. Softening the rest of the plastic and metal knitting needles in boiling water helped for coiling them into a ball.