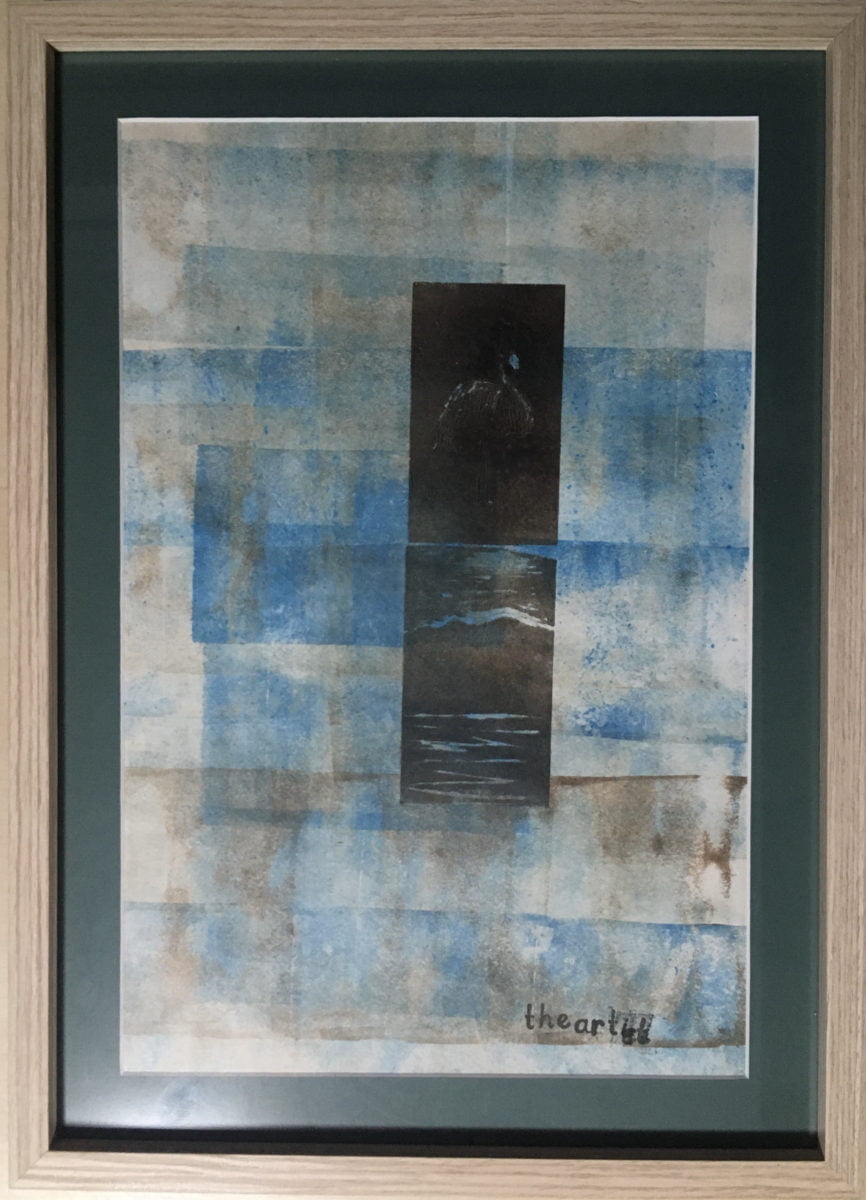 Inspired by a postage stamp found in a pencil box purchased from a second hand store, Stamp is one of my first successes in wood block printing. The wading bird seemed out of place on the stamp so my print has it standing in and on an imagined environment.
The signature follows the theme and is stamped from a set of alphabet stamps also acquired from a second hand store.
I enjoy the challenge of working reflectively and inversely to produce an the printed image.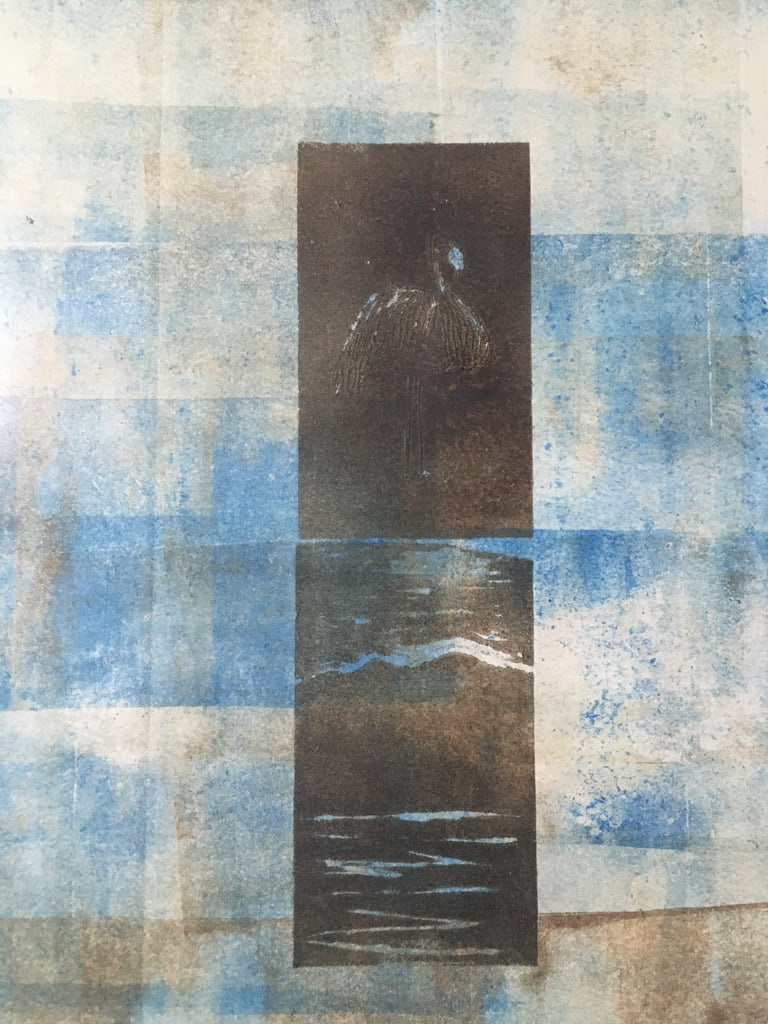 Stamp was entered in the Ashburton Society of Arts 58th Annual Exhibition and could be viewed (and purchased $190) at the Ashburton Art Gallery from 5-29 July 2022.