I joined the Hakatere Ceramics and Pottery Club at the beginning of the year and I entered six pieces in their exhibition as well as creating and donating a tile for the group project.
You are here, Tile
My, You are here, tile is a reasonably accurate hand drawn scale map of the Ashburton District featuring State Highway 1 (red), State Highway 77 and State Highway 79 (yellow) as well as the major roads and rivers. It was created from a slab of Whitestone clay with the features inscribed and painted with oxides and underglazes and then fired with a clear glaze.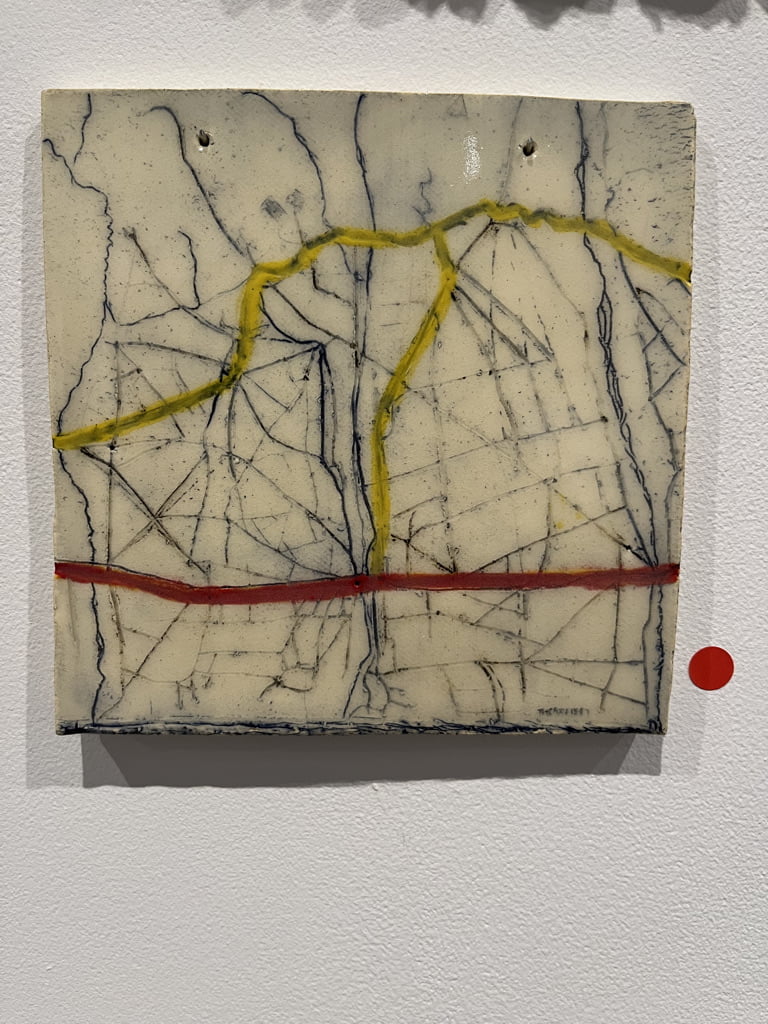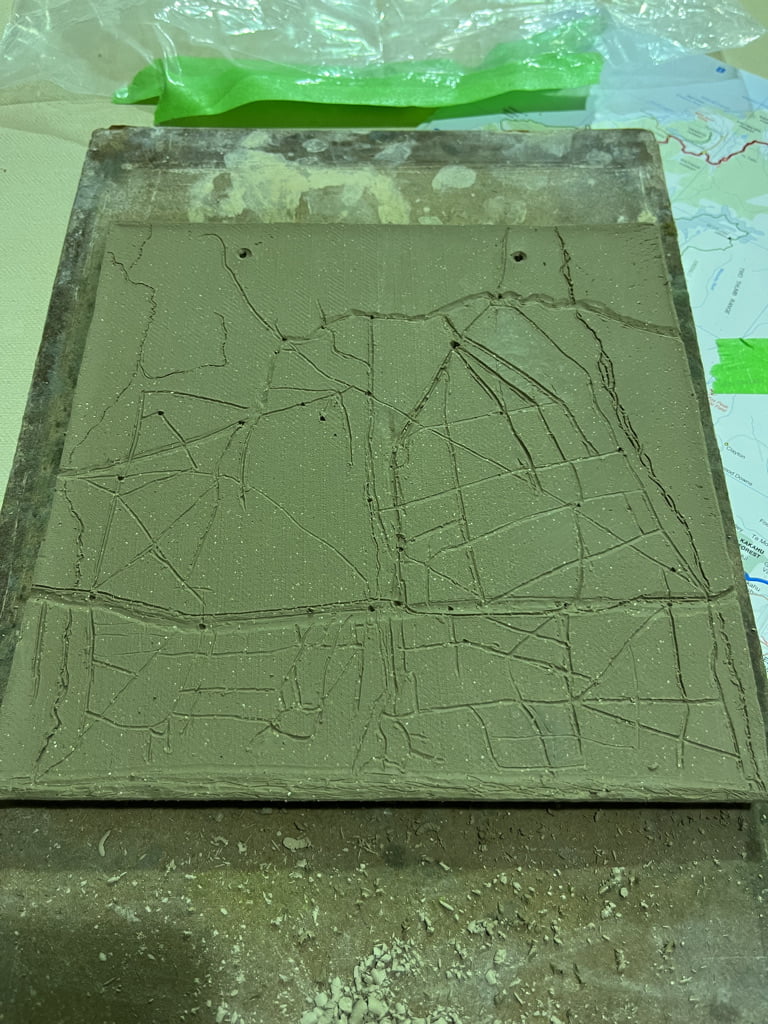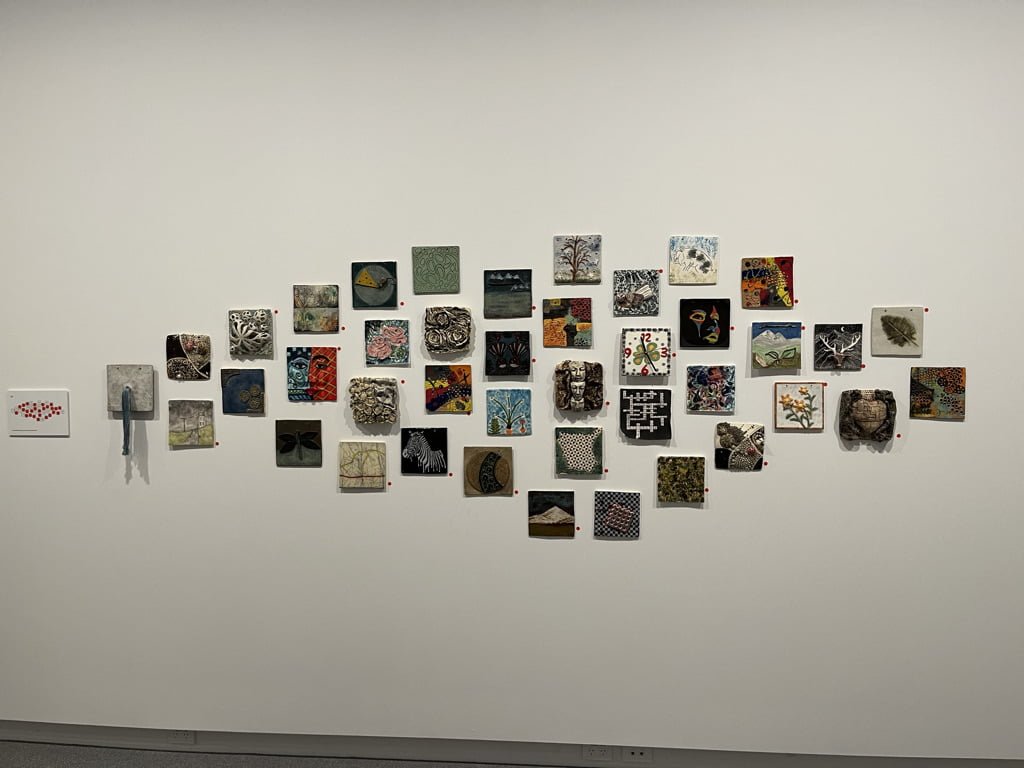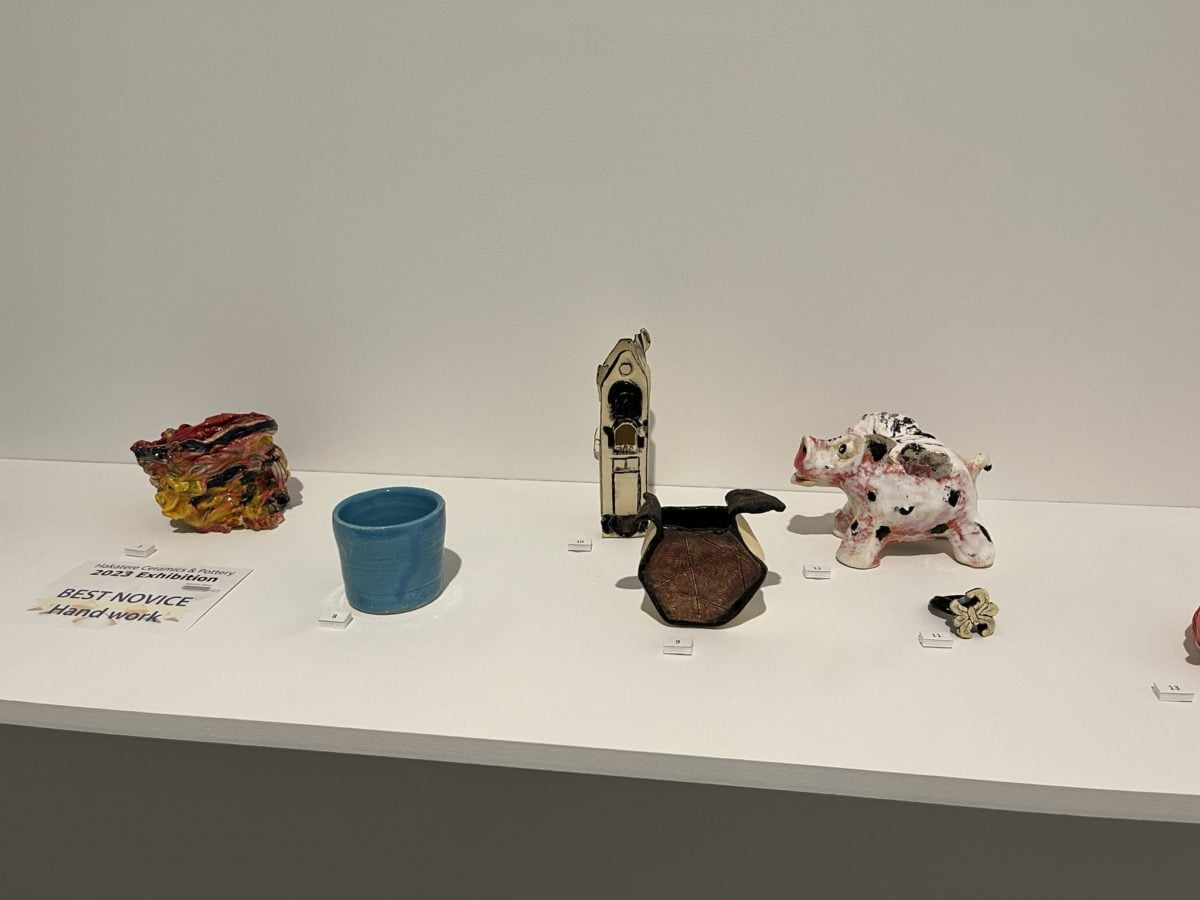 Nest vessel
I squeezed clay through a cookie press to create fine coils and formed them into a nest shaped vessel. Colored with red, blue and yellow underglazes and fired with a clear glaze this pot won the Best Novice Hand Work in the exhibition.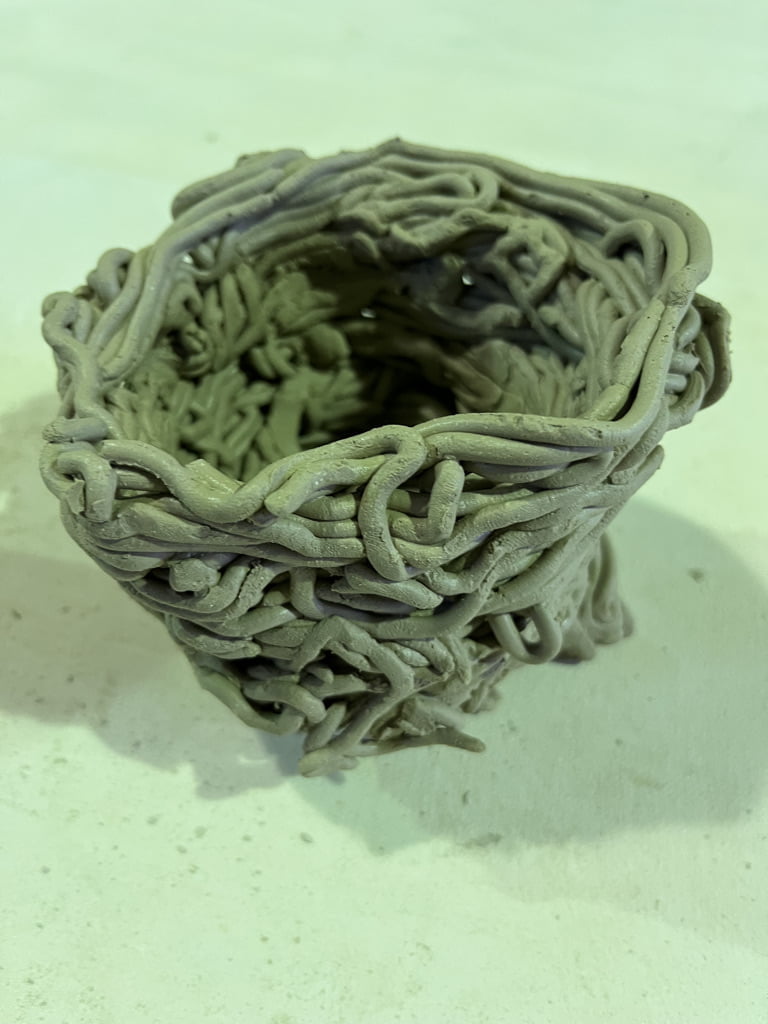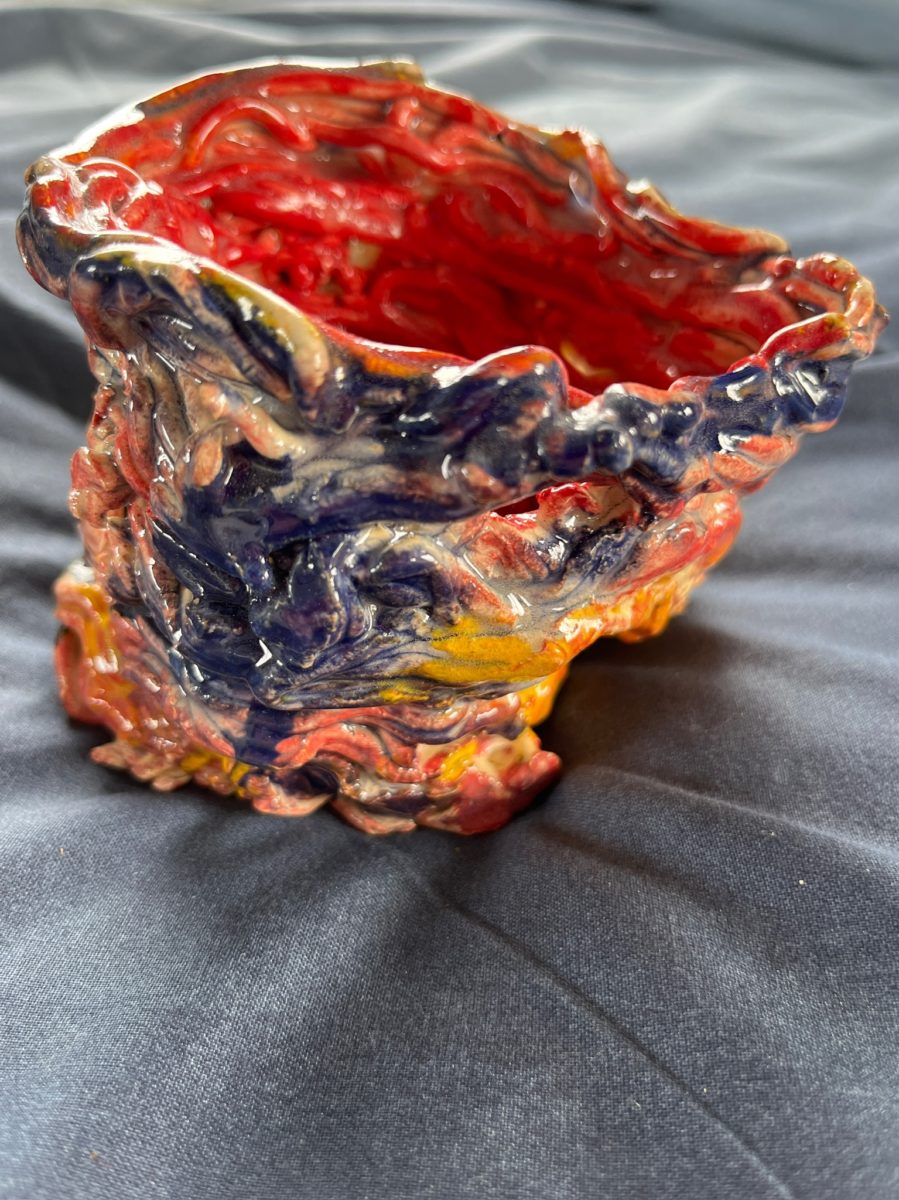 Blue vessel
My first attempt at creating a vessel on the wheel, this simple pot has a turquoise glaze.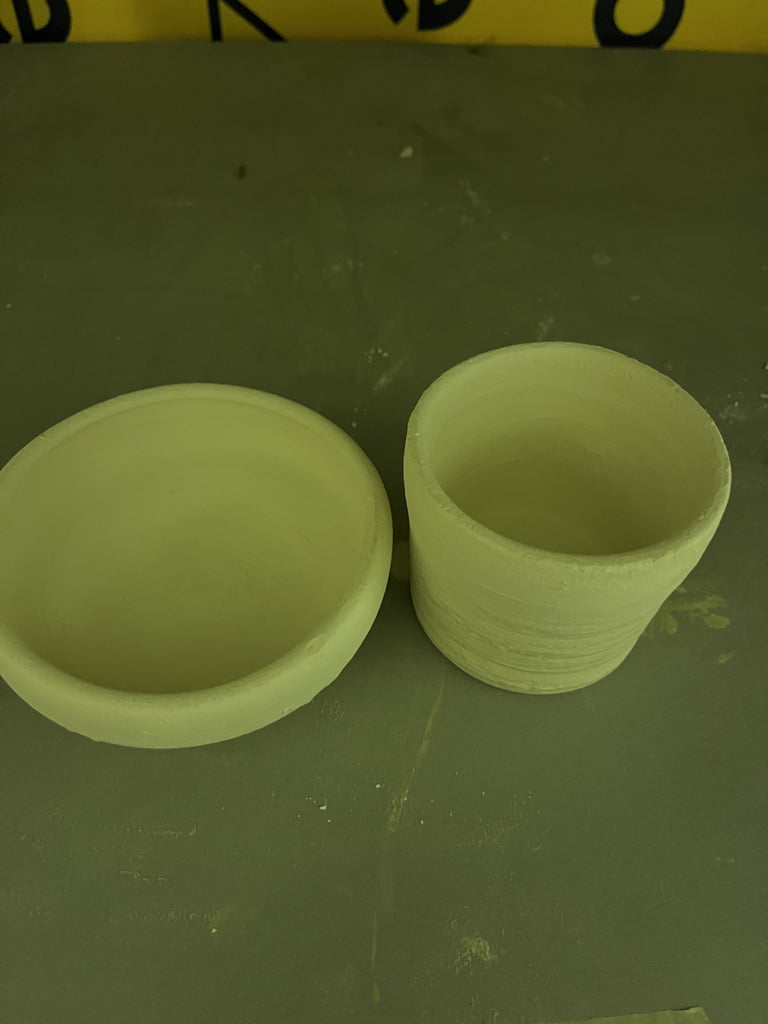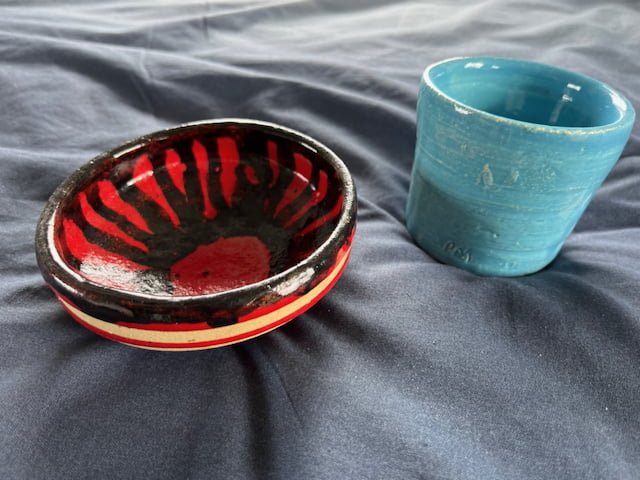 House of neglect
A slab work tower resembling a ruin decorated with black glaze.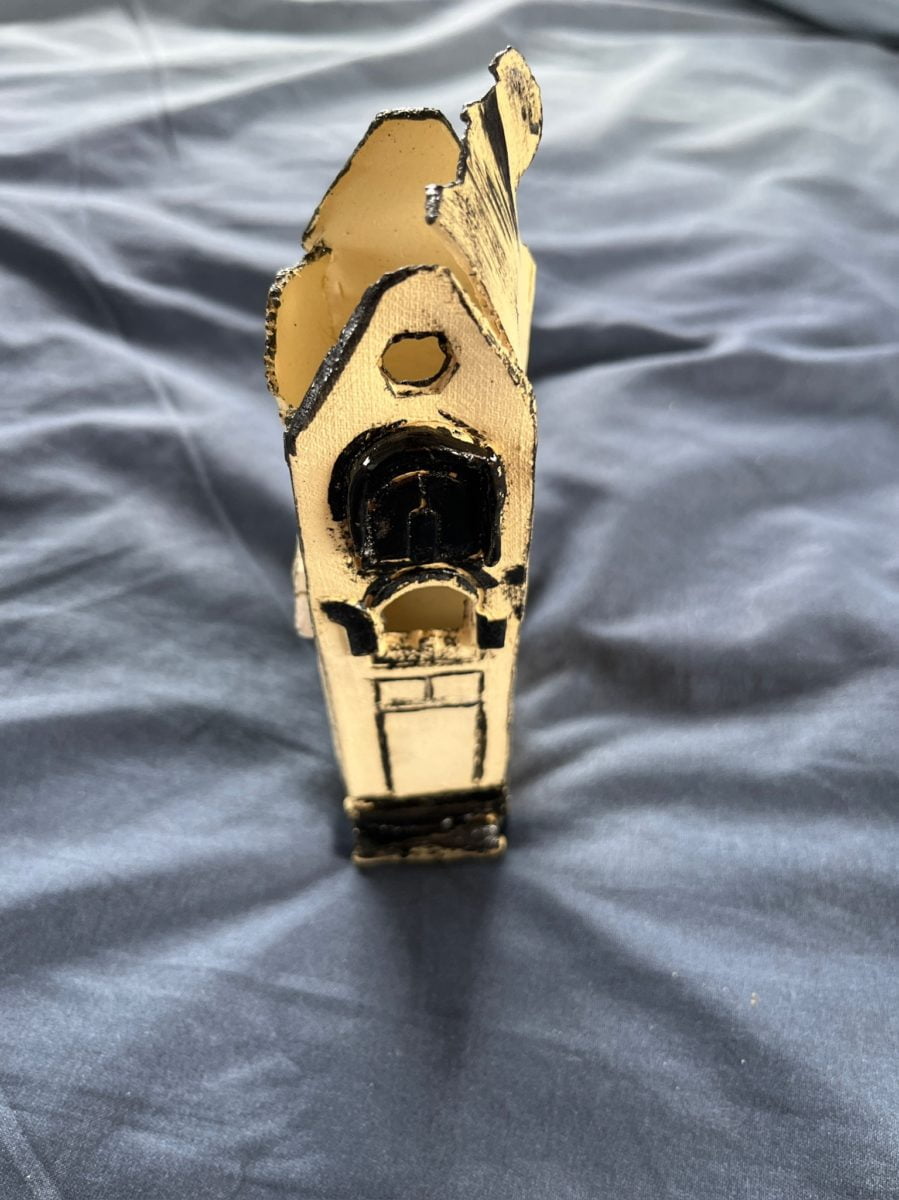 Hexagon vase
A slab work hexagon shaped vase with oxides on the exterior and black glaze interior.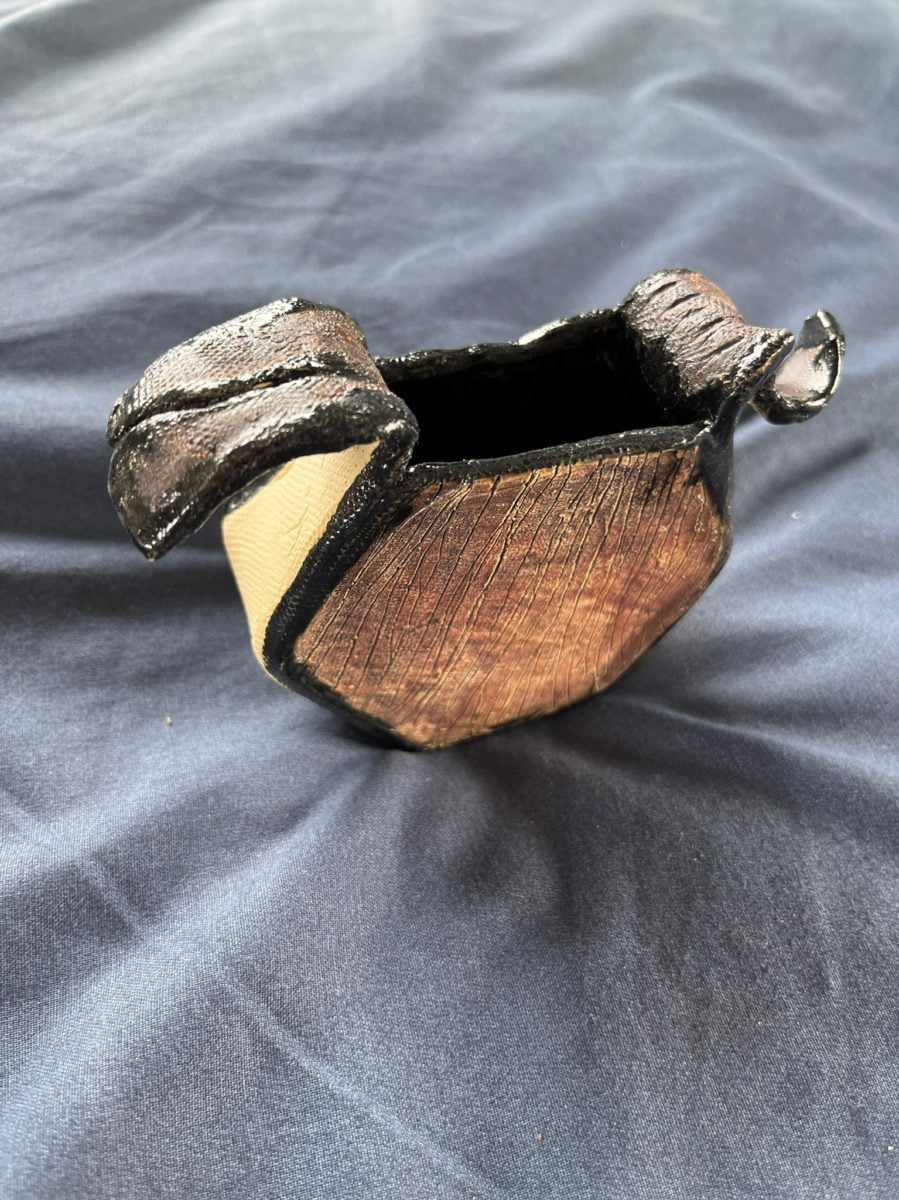 Flying pig money box
A functional sculpture of a hollow flying pig with a slot to accept coins. Coins can be retrieved through a hole on the underside covered with a ceramic stopper.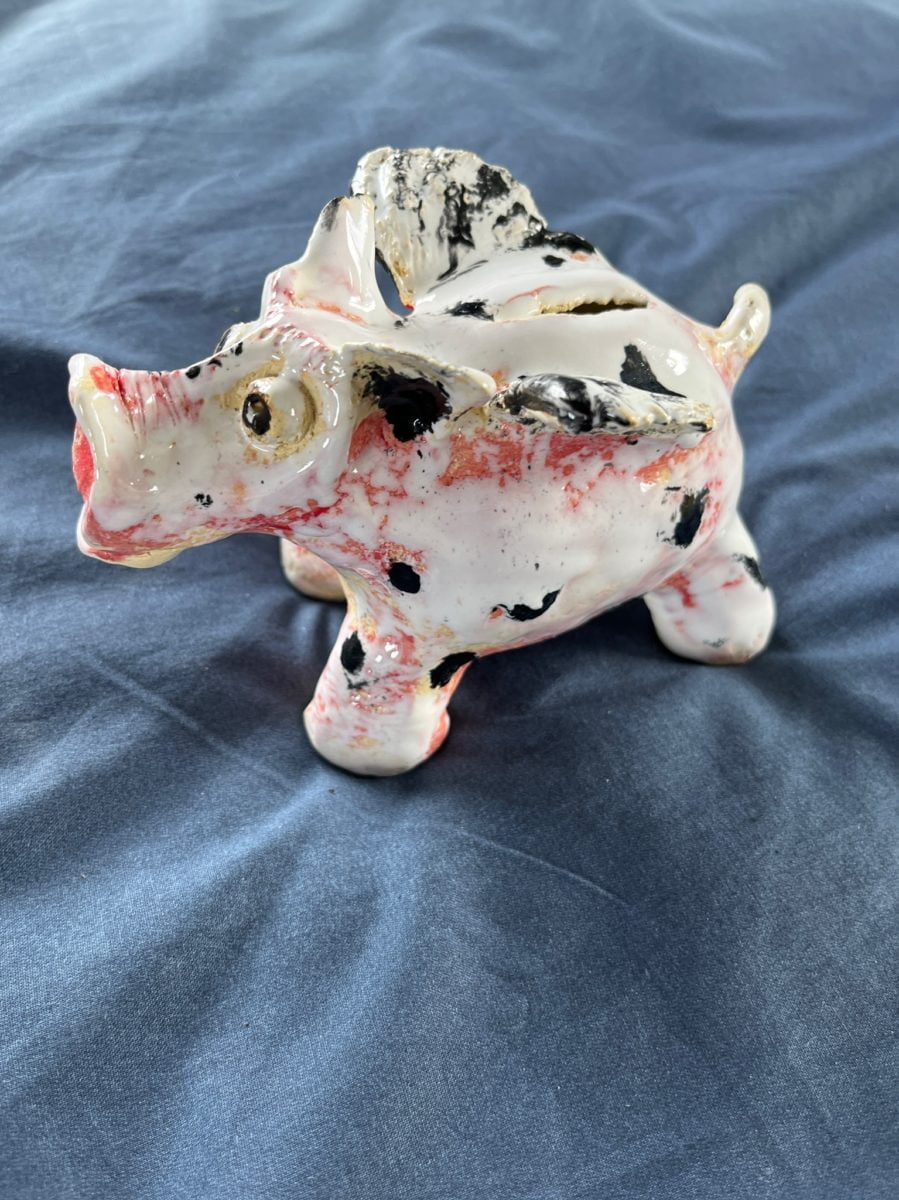 Ring
A fleur-de-lis extruded from a cookie press and joined to a coil of clay formed this large wearable ring fired with a black glaze.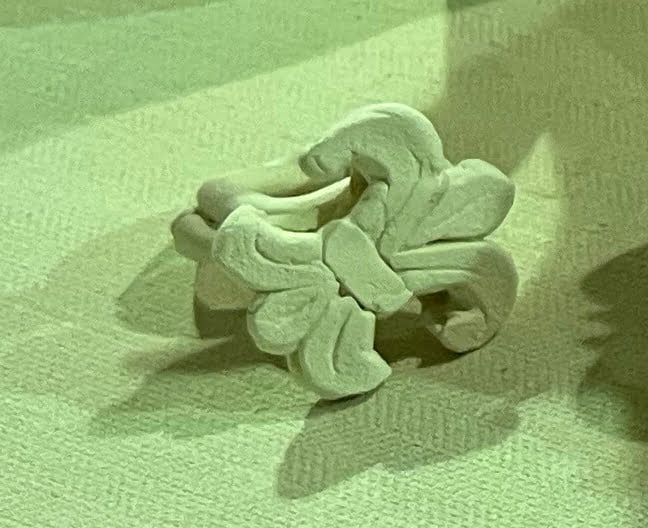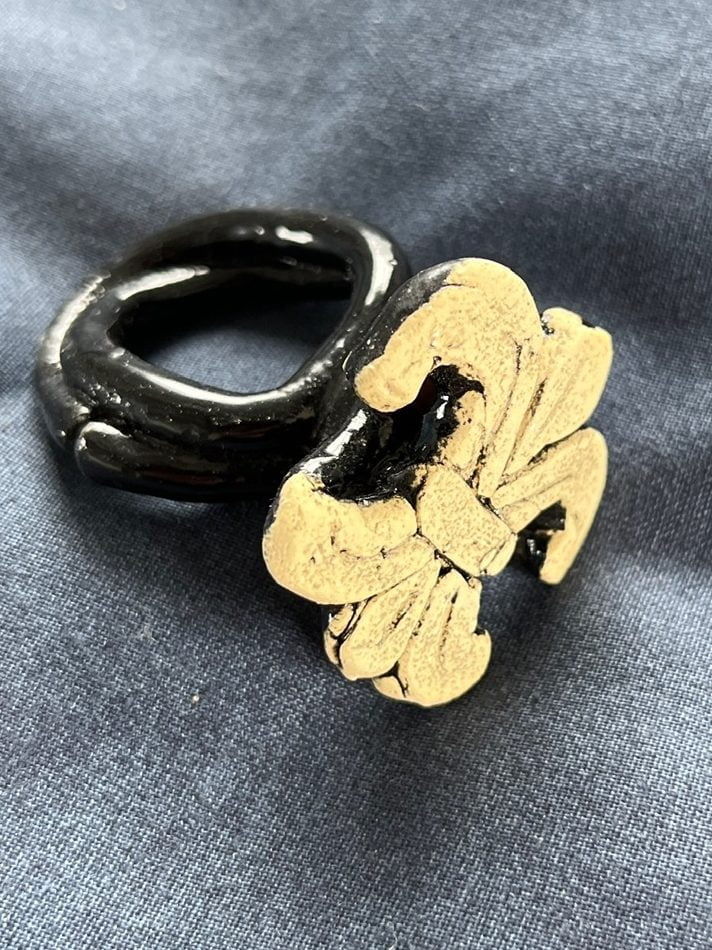 The Hakatere Ceramics and Pottery Club's exhibition "From the Earth" is at the Ashburton Art Gallery from 18 October to 19 November 2023.