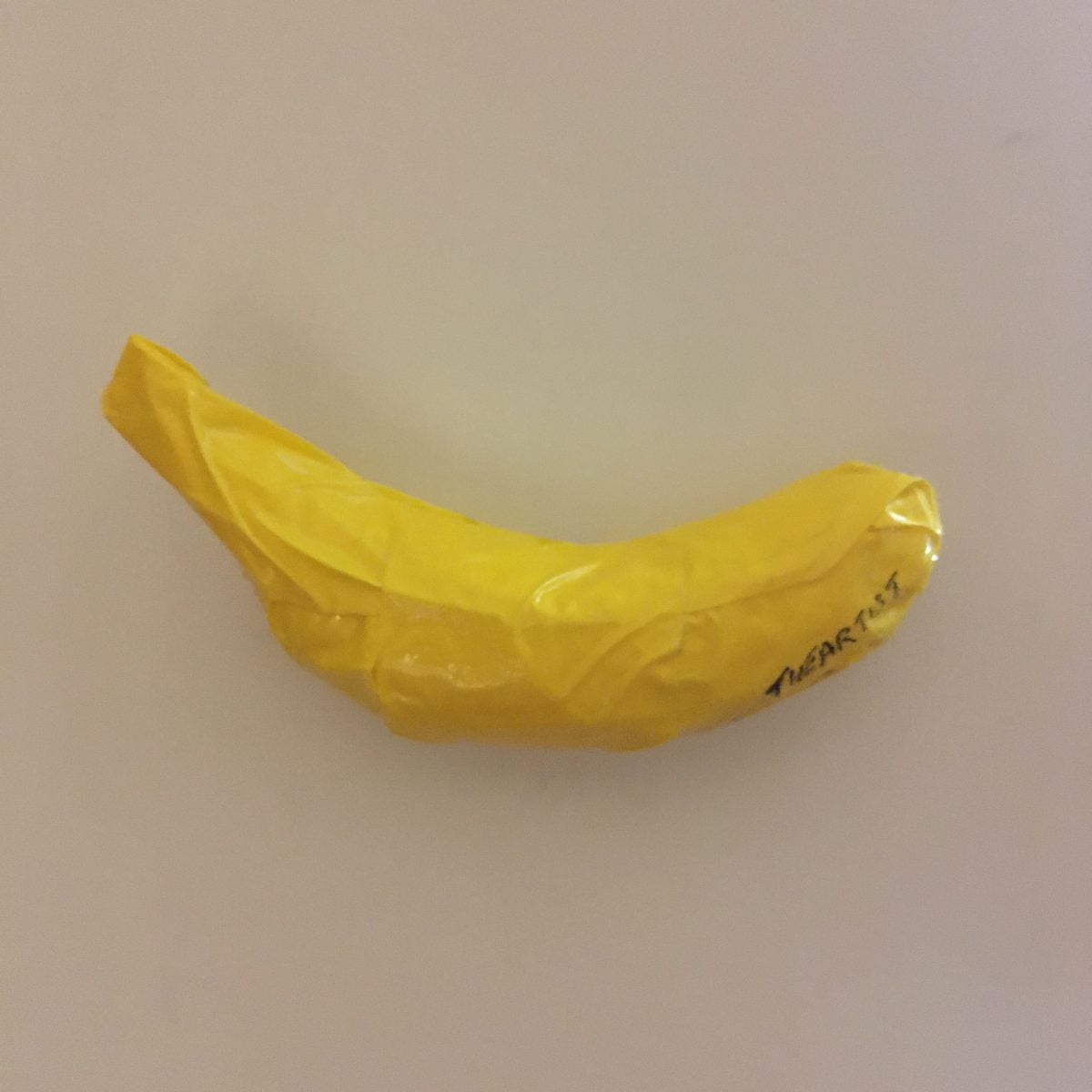 In response to media surrounding Maurizio Cattelan's work, "Comedian", I have created this expression of a banana. Some media reports are incorrectly labelling Maurizio's work as a duct tape banana when, in fact, it should be labelled duct taped banana.
My work is fastened to the wall with "blu tack", some of which is not blue.
Is it duct tape or duck tape? This yellow tape is similar in color to that of a yellow rubber duckie. The tape used in this sculpture is branded Politape was purchased from a "dollar" store.
The banana that served as the model was also purchased from a discount store. The banana used in the production of this sculpture was later unknowingly eaten by my son.