Just over a year ago, I created Non-flat earth (unpainted), a sculpture of a model of the earth that combined facts and legends of how the earth is supported.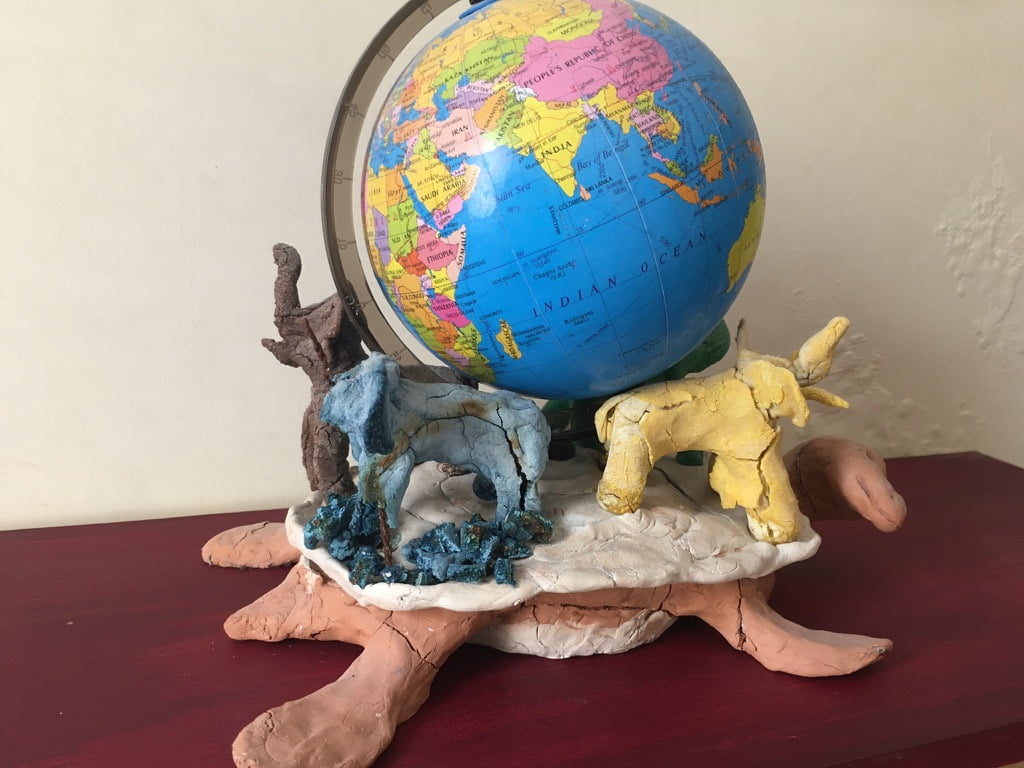 The foundations are crumbling and decaying which is kind of appropriate with the laws of thermodynamics and the current global pandemic.
However, there is hope.
'They will rebuild the ancient ruins and restore the places long devastated; they will renew the ruined cities that have been devastated for generations. '

Isaiah 61:4 https://my.bible.com/bible/111/ISA.61.4
'Then I saw "a new heaven and a new earth," for the first heaven and the first earth had passed away, and there was no longer any sea. '

Revelation 21:1 https://my.bible.com/bible/111/REV.21.1
I could repair the sculpture. Or leave it to decay further. Or build a new one.
As the (unpainted) title of the original sculpture suggests the work is not finished. It was a prototype for further work and could have been painted to fit more with the ancient legends. My procrastination has given this sculpture an opportunity to express itself its own way.
---
Post about the creation of the original sculpture: