It's Only Rock 'n' Roll Baby
I was recently on stage again in Variety Theatre Ashburton's Its Only Rock 'n' Roll Baby. Featuring over 30 songs, the show had the tagline "The Songs we Sing to, Dance to, Laugh to and Cry to" and it did that with songs grouped into brackets such as The Flirtys, Country Classics, One Hit Wonders, Love Hurts Sometimes, Kiwi Classics and Inspirational. A bracket of songs on domestic violence titled "It's Not OK EVER" was emotionally powerful and to lighten the mood it followed with the audience singing along to Sweet Caroline and Delilah. I played the role of a reluctant volunteer beside an overly enthusiastic volunteer with cue cards for the songs.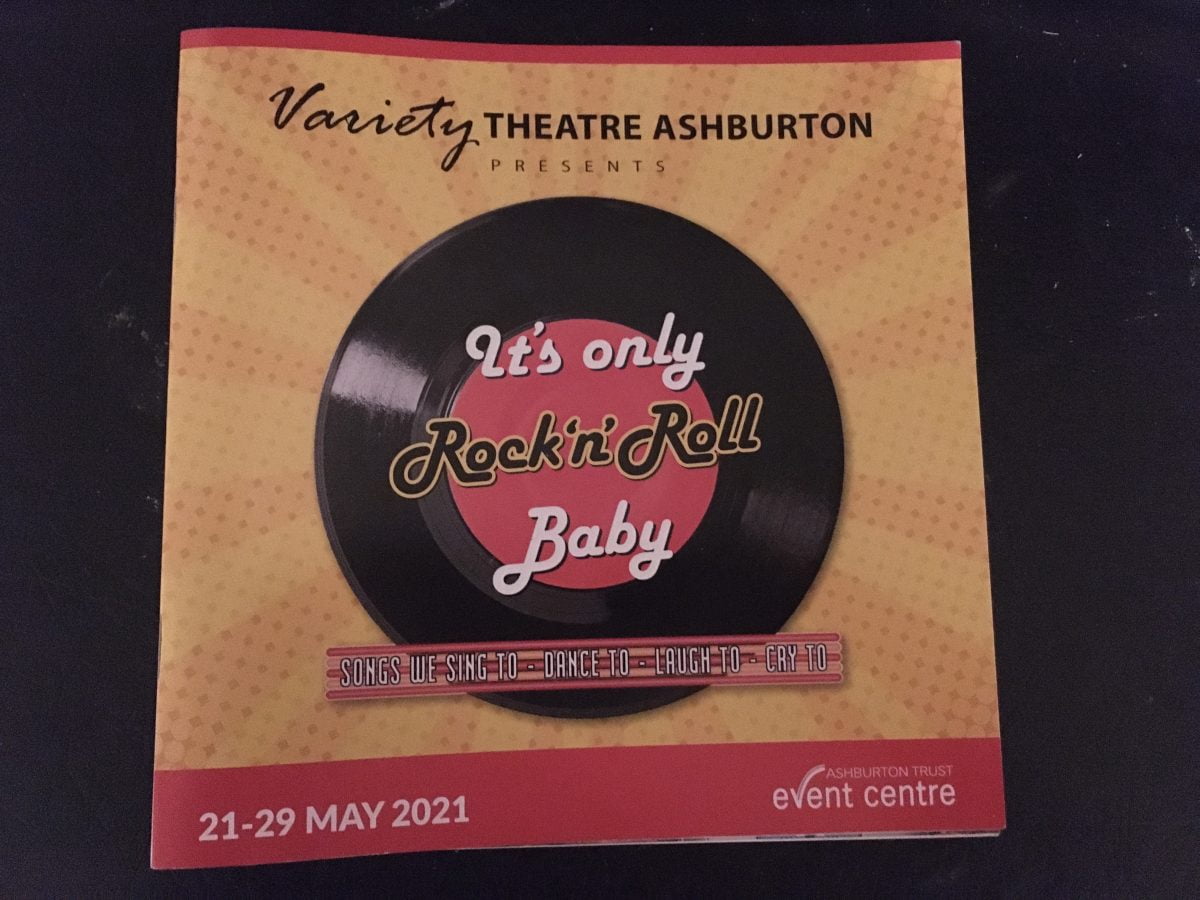 Ashburton Online has more photos of the show on Flickr.
Roles
As you can see from the above photos, I played a variety of mostly comedic roles – Loser Sidekick, Disinterested Cue Card Holder, Tough Guy, Zombie, Pretty Girl, Jim and a Balloon Boy in the Just One More bracket. There were several quick costume changes as well as makeup for some complete transformations. Curling my hair took ages was worth it for the laughs when I turned around in Pretty Girl.
Reviews
The show was enjoyed by all those I talked to and local media published some reviews.
30 Year Hiatus
It has been about 30 years since I last performed on stage, so it was great to get back into singing, dancing and acting. As a child I was incredibly shy, but since being involved in theatre I have overcome the fear of performing in public and during this show I was never nervous. I am keen to join the next production – auditions are being held soon for JC Superstar.
Coincidentally just after opening night, a video of the show that first got me started in theatre was shared on YouTube [warning: 2.5 hours of low quality audio and video]. I never saw Woodville Little Theatre's show Brylcreem live in 1986, but rumour about the show and after-party motivated me to want to join the back stage crew for their next production. With this in mind I went along to rehearsals of Streetcats in 1988 intending to be in the background but I got cast in the show and made my debut on stage.