Which way would you hang (or wear) this art?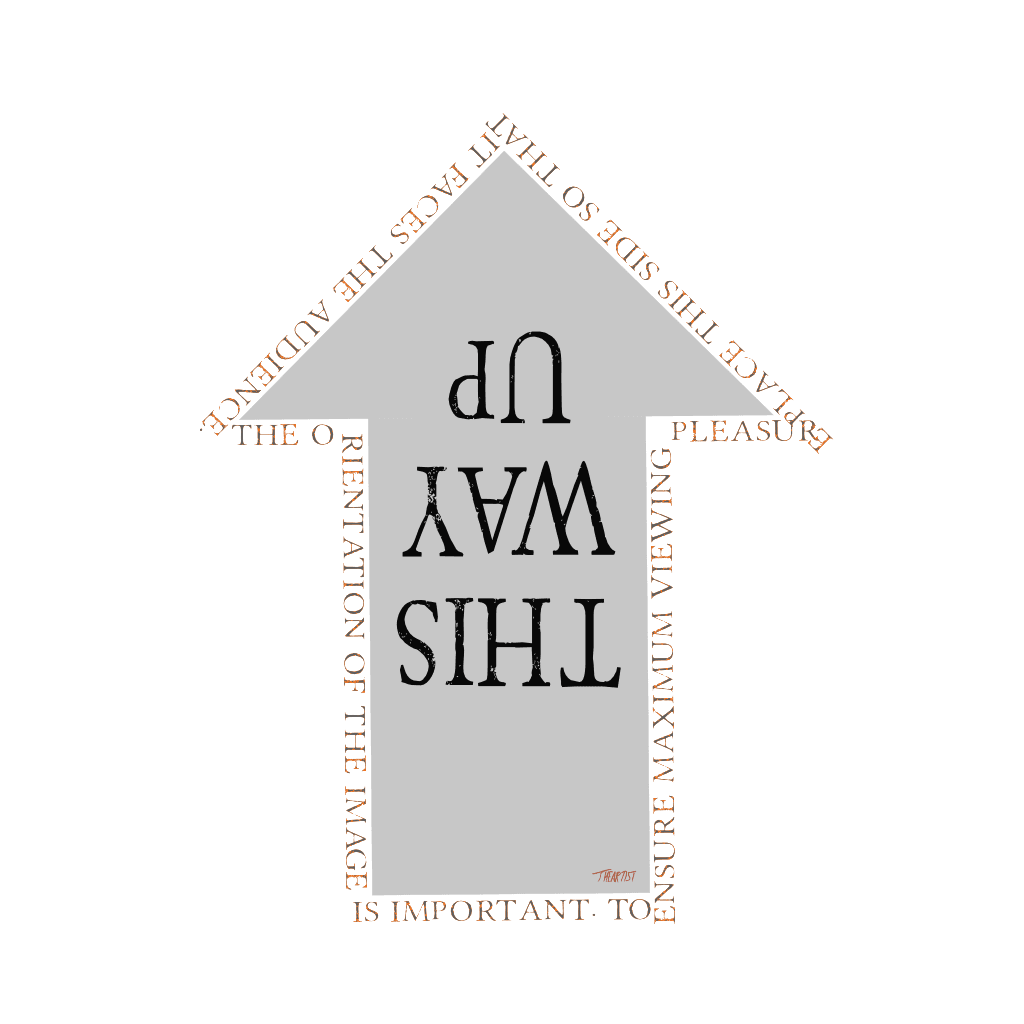 The orientation of the image is important. To ensure maximum viewing pleasure place this side (with the image on it) so that it faces the audience. Placing the art so the image faces away from the viewer may make it difficult to see.
Available as prints, apparel and other formats from CafePress,  Sociey6 and RedBubble.