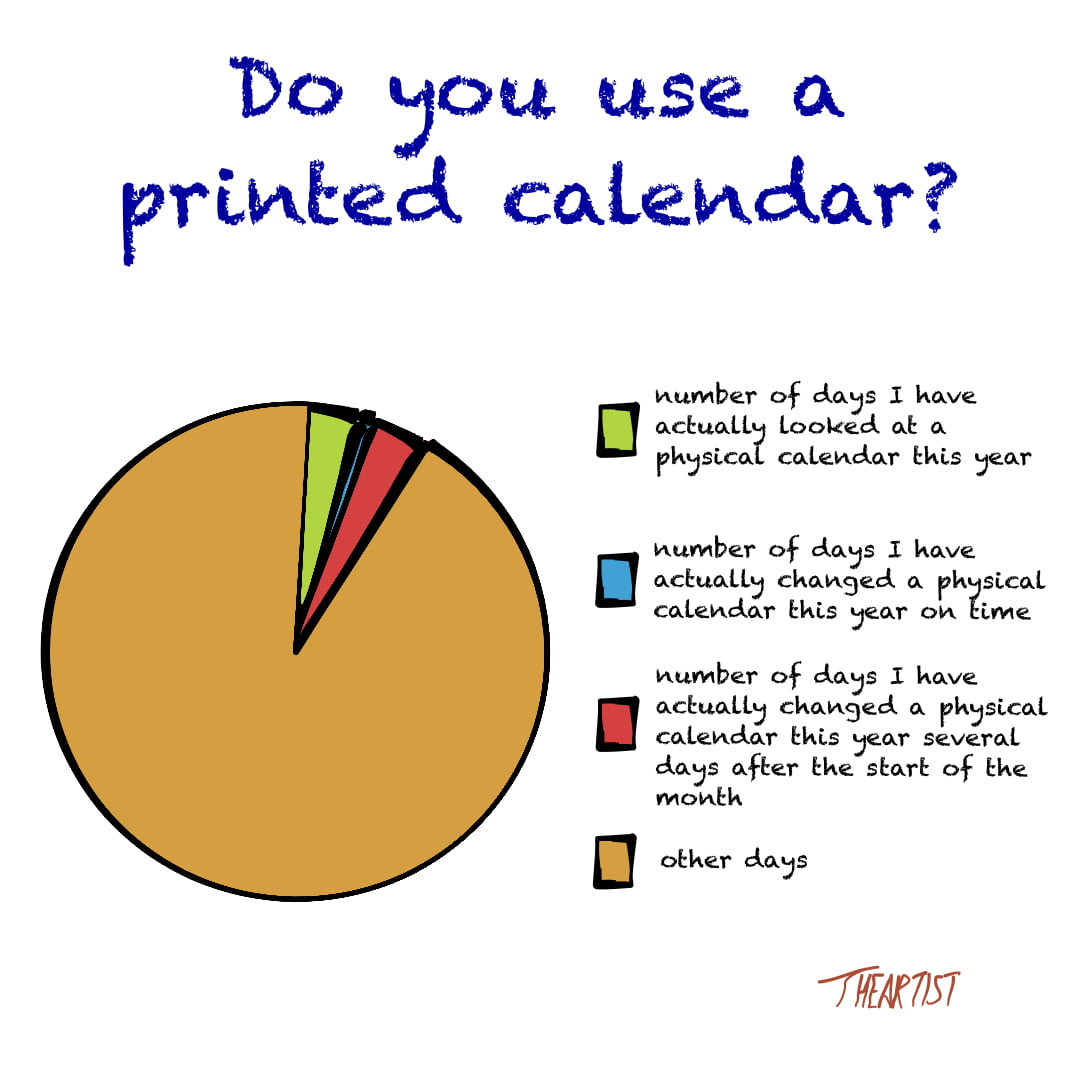 I changed my calendars again today. Only five days after the start of the month. That might be the earliest I have changed my calendars since they arrived (though I don't remember when they did and postage is notoriously slow, so they might have been installed late).
Since the advent of electronic calendars, I have had very little use for printed calendars. I do not buy them for myself, but I usually get one every year from our property manager and sometimes from a relative so we have 12 New Zealand photographs to look at. Of course, living in the opposite hemisphere, the images are counter to the season, but with global friends I am used to seeing Facebook updates of their summer beach images in my winter or their skiing photos during my summer.
Do you still have printed calendars and change them on time?
If I created a series of 12 images would you buy them in a calendar format? Would you look at them? Would you change them on time?