Theo does quite a bit of "Taking The Mickey" in his art.
Here he takes the mickey out of Andy Warhol's, 1981, Quadrant Mickey Mouse/Myths.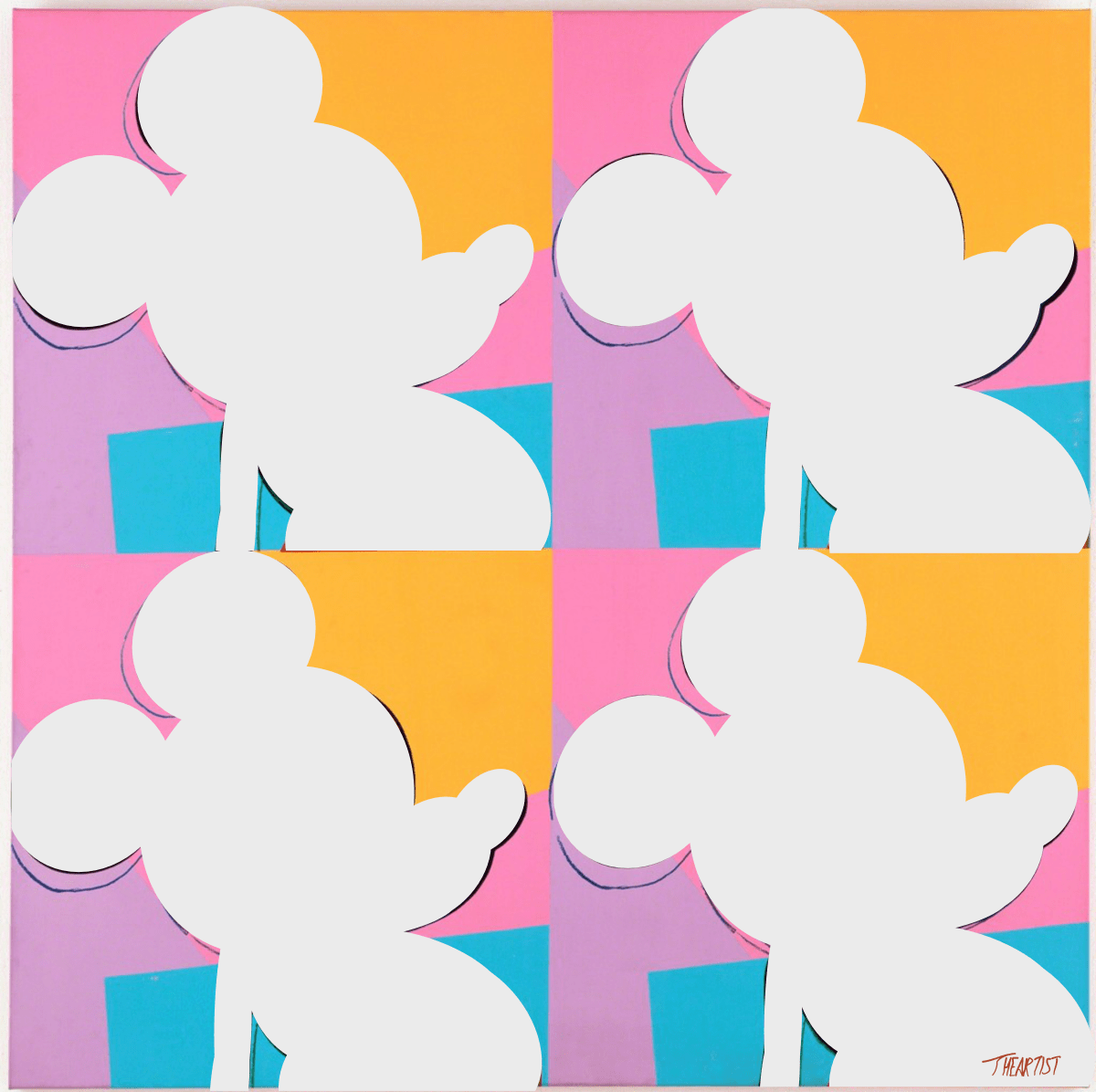 The Collins English Dictionary has these definitions:
take the mickey

in American
The Urban Dictionary has this definition:
Taking the mickey

Joking, doing something without intent.

Making fun of someone or something.

A less offensive way of saying taking the piss.