I took this photo at the Citadella in Budapest last week. It has beautiful views of the Danube and the city.
Like on the bridges in Paris, Budapest and other romantic cities, lovers have their names written on a lock, fasten the lock to the structure and throw away the key to symbolize their everlasting love for each other.
Notice how many of these locks are hanging off another. Why would you lock yourselves to another couple's relationship?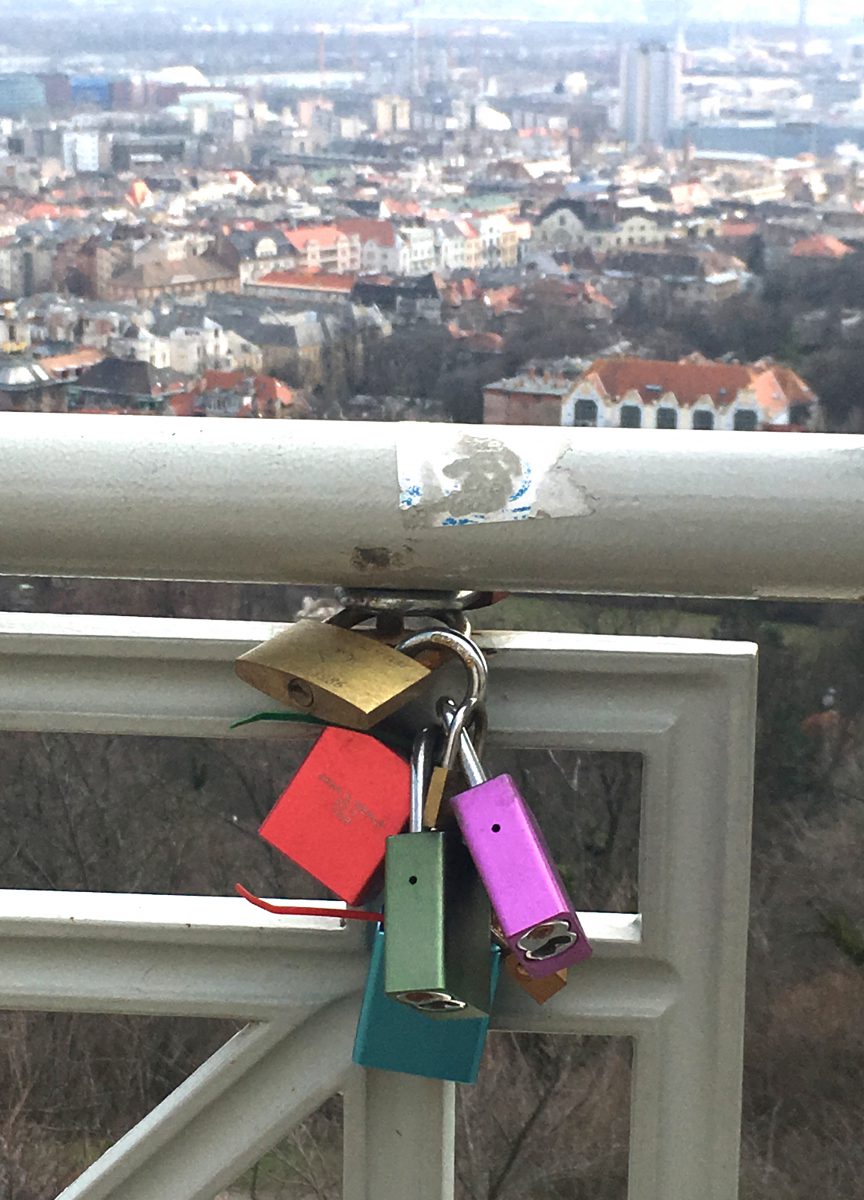 Nearby was a lock engraved with Joanne and David. Close to that was another lock with a later date engraved with David and someone else. For Joanne's sake, I hope it is not the same David.
Are your relationships locked onto something solid?